:::::: September 2nd - September 6th ::::::
This week we learned about the letter and sound of "A". We sang a couple of different letter "A" songs & we cololred a few letter "A" worksheets. We are working on holding our crayons with the right grip. We are using triangle crayons to help with this. For art this week we water colored Alligators, painted Apples & made an Alligator out of the letter "A". Everything is so cute. They are doing good following directions. We are still working hard on when it's time to play and when it's time to learn. It is getting better but we still have a little ways to go. On Friday, Tiny Tykes soccer visited and gave us a demo on a soccer lesson. The children really had fun.
Take a peek at our week ……
Music with Mr. Jim on Tuesday
Learning about the letter "A" with a song
Spanish on Wednesday with Ms. Rosa
Free play - They are learning to play well together and share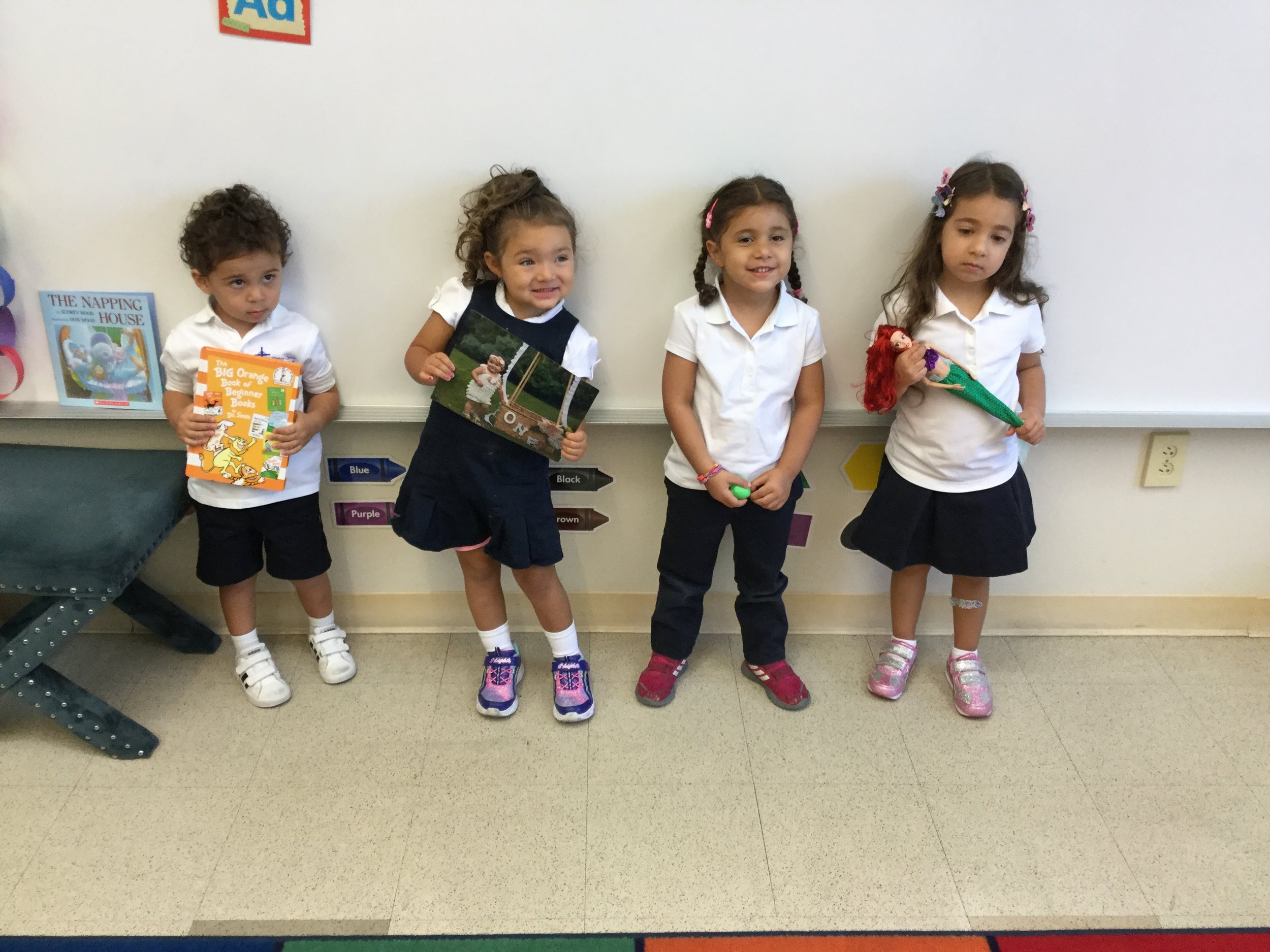 Singinig with Fr. Riz on Thursday
Painting our paper plate apples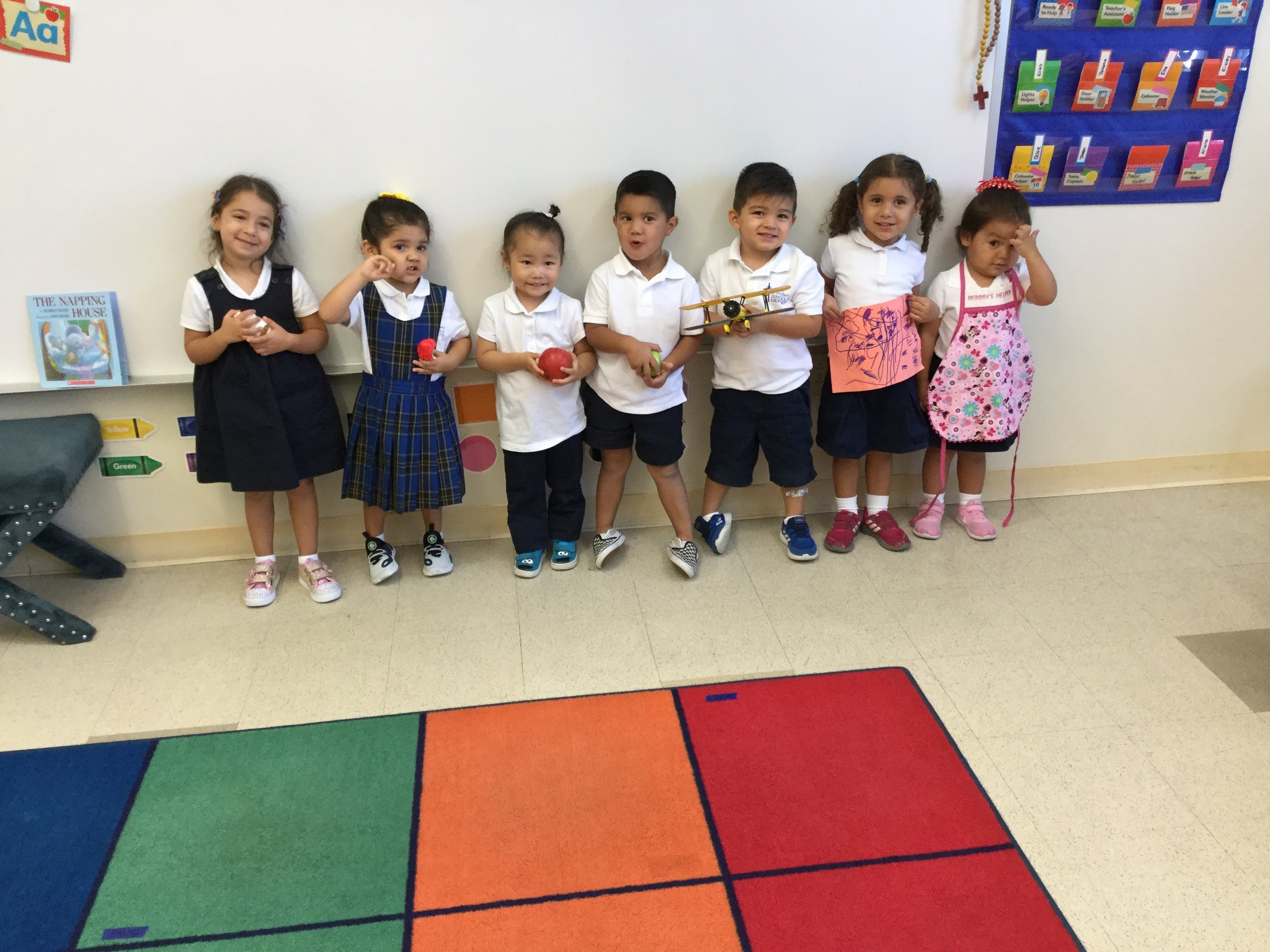 Soccer Demo - The children had a blast running around
Thanks for looking ……Have a good weekend !!