Thanks for coming out to our Ice Cream Social!
The Kona Ice truck came to our Ice Cream Social last Friday night. We had games and music. It was a great night of family fun. Thank you Parent Board for putting on this awesome event.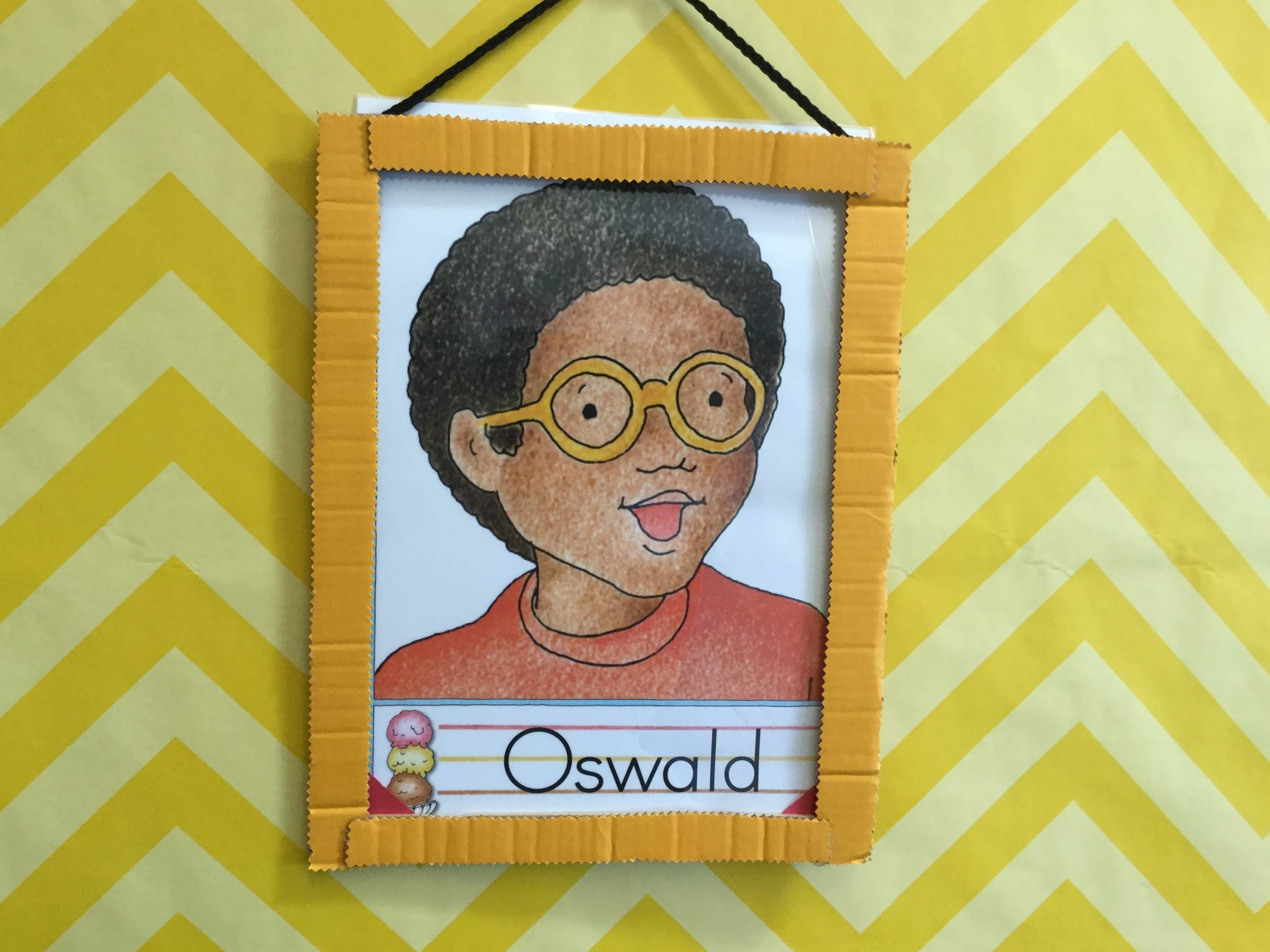 Oswald is helping us with the letter O. He loves odd animals like otters and ocelots. He teaches us to make an O by starting with a C and closing it up. Thanks Oswald.
We started "Helper of the Day" this week. Our helper has a lot of responsibility; they are in charge of morning business, line leader, coloring our book graph, and many other jobs that pop up daily. They are so helpful to Mrs. Meyer and myself.
Hola Senora Paredes.
Empezamos espanol esta semana. Es diverto. Amamos a la senora Paredes. Por favor disfruta espanol. Espero que tenga sentido.
During our Center Time we get a lot of work done. The tables rotate through different activities, some led through small groups and some independently. Thank you Mr. Camacho for helping our centers run smoothly, you are amazing. (Don't worry Mrs. Malyszek, you'll get your shout out next time we do Centers and I get a picture of your pretty face!)
Did you know that kids teeth usually fall out in the same order they came in? Only two have come out so far since school started, but I'm sure more will follow! Stay tuned for more toothless smiles.
Fire Drill
We had our first Fire Drill of the school year this week. We did an excellent job. Our class was able to get out of the building and walk safely to the parking lot. Good job Kindergarten! Please take this opportunity to talk to your child about fire safety. If there was a fire in your house do they know the quickest way out?
Share Day
Our Kindergartners are getting so smart. They are starting to use really interesting clues, sometimes they are tricky!
The stumpers this week include; ostrich, octopus and otter pop.
Study Buddies!
Kindergarten started working with our Study Buddies this week. We helped the TK students construct Little Red Riding Hood characters.
This is my favorite part of the day. It makes me really happy to hear the pledge in their little voices.
Thank you for another wonderful week. We love our students, they enrich our lives daily. They are so amazing and we are thankful to spend five days a week with them.
Why did the student eat his homework?
-Because his teacher said it was a piece of cake!
HEHEHEHEHEHE. I love cake, especially chocolate! Hint Hint Hint
Love, Kindergarten